Do you work in a manufacturing or building sector that involves handling large amounts of scrap bar? This is a material that's generated in large quantities in a lot of different industries, and it has tremendous potential for profitable recycling. Before it can be sold or reused, though, scrap bar needs to be converted into a consistent and convenient form for further handling. This is the job of the scrap bar straightening machine.

Fundamental Principles
The idea behind a scrap rebar straightener is to take used pieces of steel bar (typically structural rebar) and straighten them out for reuse in other applications. This is done by passing the bar through a series of rollers that apply pressure to the material and remove bends from it.
Scrap bar straighteners are produced in many different scales. The smallest examples can be moved from site to site with relative ease – they typically fit in the bed of a truck. Larger straightening machines are designed for permanent installation in a shop or factory setting.
A bar straightening machine is typically defined by two key specifications: The diameter of the bar which it will accept and the speed with which it produces straight bar. These figures are usually quoted in millimeters and meters per minute, respectively. As you would expect, industrial straighteners designed for fixed use are generally faster and capable of handling heavier stock.
Optional Functions
While all straightening machines will perform the fundamental job described in their name, many models offer additional functions to make the machine more useful. Common examples include precision cutting, bar cleaning, and rust removal. Very advanced scrap bar straightening machines may be electronically controlled and equipped with sensors to test (and report on) the quality of the material they process. These types of bar straighteners are designed for integration into larger production lines and usually feature industry-standard features for integration with other heavy equipment.
Uses For The Scrap Bar Straightener
In many parts of the world, bar straightening machines are employed for immediate recycling – used bar is sent through the machine and then immediately incorporated into new projects or products. Check your local laws carefully before investing in a bar straightener for purposes like these; reusing steel (especially for construction purposes) is regulated and even prohibited in some areas.
A scrap bar straightener of Ellsen has many other helpful uses, though. They're employed on a lot of job sites or workshops to process scrap material and make it easier to handle for processing or recycling. Scrap bar that's been straightened and cut to specified lengths is easy to weigh, quantify, ship, buy, and sell. In this way, a bar straightener can help you turn waste material into a potentially valuable resource.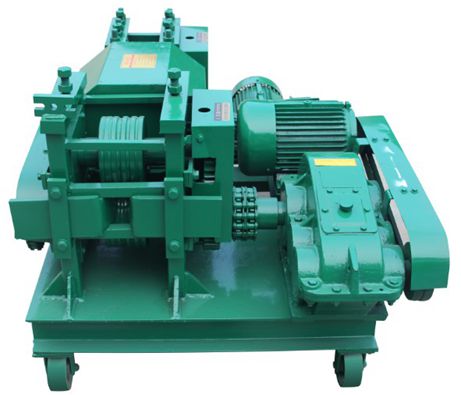 As long as your work generates a steady supply of scrap bar, it's in your best interests to invest in the equipment you need to process it. By straightening out those bars and standardizing them, you make them easy to reuse, recycle, or sell. Do your part for the environment (and pick up a little extra money!) by using a scrap bar straightener http://rebarprocessingequipment.com/scrap-bar-straightening-machine/ to process your waste material.